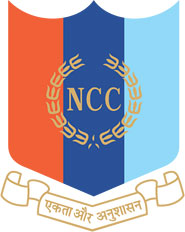 Introduction:
After, the First World War (1914-1919), we come to know that the necessity of Defencetraining to the youth on 1st October 1920, the Indian territorial force Act came into force under this act. The University Training Corps (UTC) was raised. On 8th April 1948, the parliament passed the NCC Act and Rules. The National Cadet Corps came into existence on 15th July 1948 with an initial strength of 38305 cadets.
Aims of NCC:
Development of leadership, character comradeship, sprit of sponsorship and the ideas of services.
To create a force of disciplined and trained manpower which in a National Emerging could be of assistance to the country?
To provide training for students with a view to developing in them officer like qualities, thus also enabling them to obtain commission in the armed forces.
Four Cardinals of NCC:
Obey with a smile.Be punctual.Workhard and without fuss.Make no excuses and tell no lies.
Motto of NCC
UNITY AND DISCIPLINE
Lt. D.D. Kulkarni
NCC/SD/061103153/25'B'/KAR NCC COYShri L.K.Khot College of Commerce SANKESHWAR
STRENGTH
| S.D. | S.W. | TOTAL | CLASS |
| --- | --- | --- | --- |
| 23 | 10 | 33 | 1st Year |
| 13 | 06 | 19 | 2nd Year |
| 02 | 02 | 04 | 3rd Year |
| 38 | 18 | 56 | Total |
Camps Attended:
| SL.NO | NO OF CADETS | NAME OF THE CAMP | PLACE | DATE |
| --- | --- | --- | --- | --- |
| 1 | 10 SD05 SW | CATC | Belagavi | 03.08.18 to 12.08.18 |
| 2 | 03 SD00 SW | NIC | Mysore | 18.10.18 to 29.10.18 |
| 3 | 03 SD03 SW | CATC | Belagavi | 18.10.18 to 29.10.18 |
| 4 | 02 SD00 SW | ATT | Secundrabad | 26.11.18 to 06.12.18 |
Social Works:
1. "Cleaning Statue of Shri Appannagouda Patil 20-09-2018.
2. Composite Pitts MASS Mobilization 24-09-2018.
3. "Park Cleaning (College Garden) 25-09-2018.
4. Swach Bharat Abhiyan Awareness Rally 26-09-2018.
5. Monuments cleaning (Shankarling Temple Sankeshwar) 27-09-2018.
6. Cleaning Hospital 30-09-2018.
7. Blood Donation Camp(Donated 90 Units) 21-01-2019 .
For further information about NCC visit http://nccindia.nic.in/en